why serve with sbsk?
Our mission is to inspire and equip kids in Austin to be excellent students, make wise choices, and follow Christ through afterschool programming and community events. As a volunteer, you help carry out our mission each and every time you serve our kids, their families, and our community.
Because of volunteers like you, 98% of our students advance to the next grade level, 97% have their character positively influenced, and 80% become more willing to learn.
ready to make a difference?
Volunteer in our Learning Center
If you have two or four hours to spare weekly and love kids, please consider serving with us.
Academic Volunteer: Assist students who are learning remotely at our Learning Center by tutoring and providing homework help. Choose to serve from 8am - 12pm or 1pm - 4pm, Monday - Thursday.
Logistics Volunteer: Assist with daily programming prep, such as organizing program supplies, printing handouts, distributing meals/snacks, and more.
---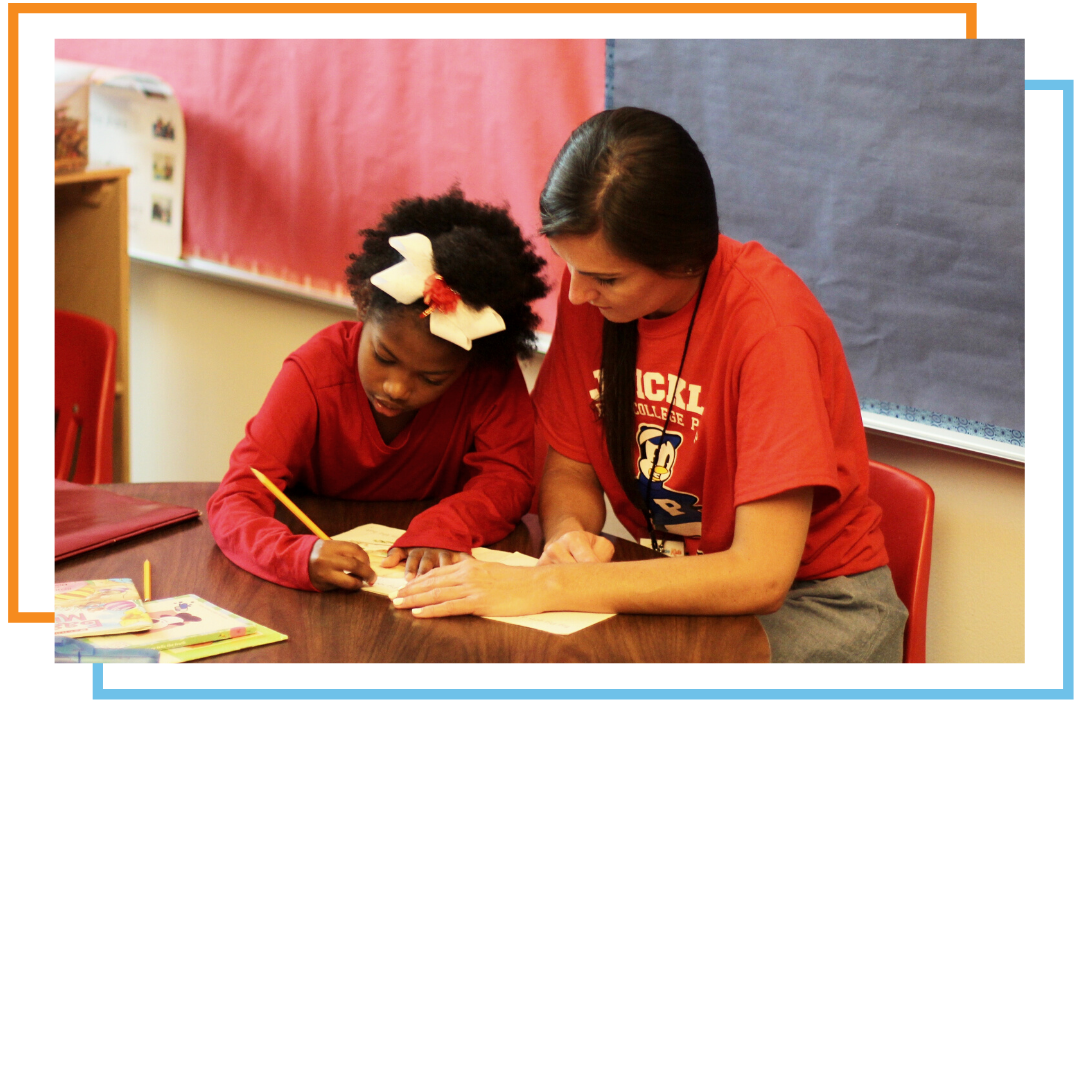 "Serving with Side by Side Kids has been one of my greatest blessings here in town, and the kids at J.J. Pickle have become like family to me. As someone who has always loved learning and school, helping the students with academic fundamentals like math, reading, and ESL is a true joy. But in many ways, the kids are the ones teaching me. Their full spirits and wide-eyed wonder are a constant reminder of what it means to have childlike faith." -Mackenzie, one of our incredible volunteers
---
If you want to serve us with your Bible study, students, church, friends, or other group of people, we would love to have you!
Then, we will reach out to coordinate with you on upcoming opportunities or develop specialized events.
---
Help with an event
Come serve with your Bible study, students, friends, or other group of people and impact kids together!
Or check our social media sites for upcoming opportunities, like holiday parties, summer camps, and neighborhood park days.
---
Intern with us
If you're looking for an internship for class credit, experience, or fun, you've come to the right place! Join our uplifting and vibrant team to learn about the behind-the-scenes office work to the hands-on work of a non-profit.
---
"I never would have imagined that volunteering with SBSK for a class would open so many doors and help me discover what I'm passionate about! The Lord is so good!" -Macy, one of our incredible interns
---
already a volunteer?